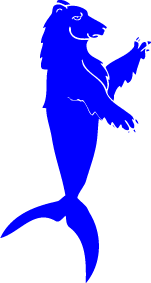 Fact: I can never remember what this post is called. I will type "Weekly Update" into the post field and stare at it for a minute before I realize that's not right. Time for a catchier name. Something like ReBear.. but not dumb.
Holy shit, it's Aquabear County fair week, finally. I get that we're a little biased, but it's one of our favorite weekends of the year in Athens. Four days of totally solid bills at venues all over town? Yes, please. Last night, we kicked off the fair at The Union with Zoobombs (honorary Ohioans from Tokyo!), Wheels on Fire, Valleyboys, and The Pleasure Domes. It was awesome, and thanks to everyone who came out.
There was a time that existed before the Aquabear County Fair, and here's what happened during that time:
To be honest, I'm in full-on County Fair mode and I only know what's going on right here in Athens. Come out to Casa tonight to catch She Bears, Whale Zombie, and Narrow & The Brights (former members of Russenorsk). It's going to be an amazing show, and there's no cover (!). We will be taking donations, however, to cover paying bands throughout the weekend, so we highly encourage you to pitch in if you can.
We're heading back to the Union on Saturday night for a marathon of awesomeness. Weedghost will be kicking the night off and playing in between bands from the booth throughout the night. Also, they have brand new tee-shirts that are extraordinarily comfortable. I am still wearing the one I put on yesterday, due to the fact that I just woke up. I can vouch for its greatness. Following that will be a brand-new Zach Oden project, Left Hand Shake. I can't wait to see what it's all about. Things are going to get a little face-melty when you watch Scubadog, Chickenpussy, Hex Net, and Megachurch. So. Stoked.
On Sunday, make your way up to ARTS/West once you've peeled yourself out of bed. Adam Remnant (of Southeast Engine), Brian Harnetty, and Super Desserts will be playing  a matinee show to wrap up the County Fair. It's a donation only show, and a potluck. So come and hang out for a few hours on Sunday, and catch some great bands. And bring a covered dish to share.
If you're not totally zonked by Sunday night, I heard Seascapes, Spooktober, and Valleyboys are playing downstairs at The Union. My goal is to make it there.
Aqubear County Fair 2011!
Forever.