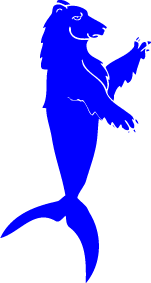 I would have posted this earlier, but I was too busy MAKING DELICIOUS BUTTER FROM SCRATCH for our annual Pancake Breakfast, happening this Sunday at ARTS/West. All local food, all delicious, and proceeds go to help us on our quest to become a non-profit!
Here's some stuff you might have missed this week.
Headin' out to see some music this weekend? If you find yourself in Columbus, make sure to head over to The Treehouse on Saturday night for The Kyle Sowashes, She Bears, and Pat Dull and His Media Whores. In Athens on Saturday? Don't miss Alwood Sisters at Casa. They're playing with Tin Armor and Zapano. Cincy folks, do the right thing and head to MOTR to see Super Desserts  and darlene.
So get out there see some awesome local music, and come hungry for the Aquabear Legion Pancake Breakfast at ARTS/West in Athens! Cakes hit the griddle at 1 pm, and we'll be cooking until 4 pm. See you there, support your local Aquabear!