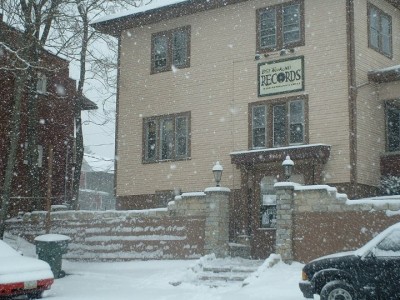 Columbus, Ohio's Lost Weekend Records (one of many damn fine record stores in the capital city) will host their annual Summer Show this coming Friday and Saturday August 17th and 18th at Ace of Cups (2619 N. High). The yearly tradition is similar to their anniversary shows held in February, a bunch of awesome bands playing in one weekend. Doesn't get much better than that. Columbus "supergroup" Connections (members of Times New Viking, 84 Nash, El Jesus de Magico), WV White, Nervosas, Altered States of United Snakes, The White Outs, and more will all play.
From the Facebook event:
"5 bands each night, music starting at 8:30 sharp each night. We have just about confirmed all our bands and look for full details soon, I will say that we have a good blend of some pretty neews bands as well as old favourites and one cool reunion band (well a re-reunion band that recently reunited at one of the Rock and Roll High School Reunion shows earlier this year) more will be revealed stay tuned for more info. Ok here are the line-ups for the most part, we will update with any changes.
FRIDAY, AUGUST 17
8:30pm Sonic Roach Destruction Unit.
9:30 pm Skilletllickers
10:30 pm Nervosas
11:30 pm Messrs
12:30am The White Outs.SATURDAY, AUGUST 18
8:30pm The Twits
9:30pm The Dirty Biscuits
10:30pm – WV White
11:30pm – Connections
12:30am Altered States of United Snakes
also between bands Jimmy Carl Black from Heatwave and Cool Brother Kyle will be DJing between bands.