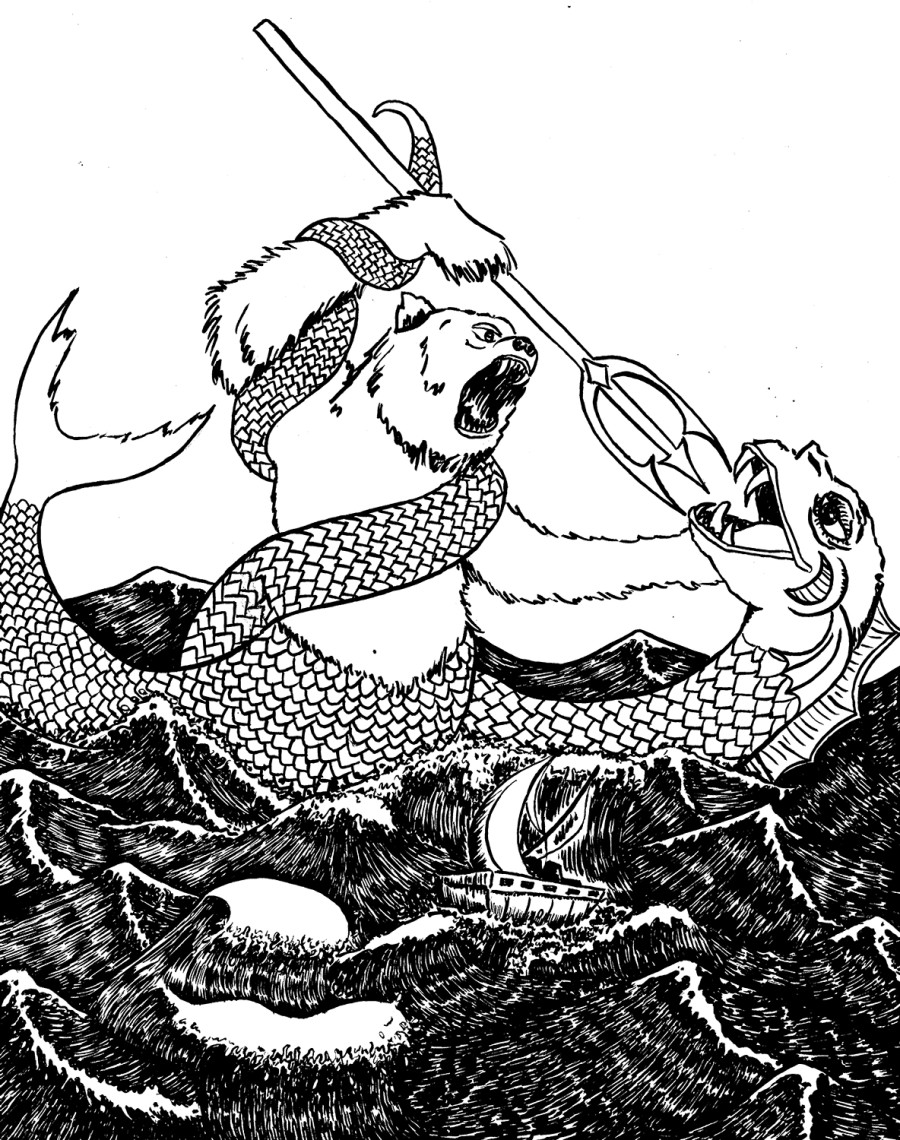 Wow. The Aquabear Legion would like to thank all of you who supported our recent project, a massive 24 band/song double LP release of all Ohio bands. With a pre-order and donation page through Indiegogo we raised 110% of our goal (and still have 5 days to go), an amazing $5,491 from 135 contributors. We still have a few days left to raise some more money and for you to pre-order your copy, plus there are awesome extras like colored vinyl, hoodies, and unbelievable limited edition prints from Charlie Touvell of the Aquabear fighting a sea creature (see the halfway done version above). Here's the link, get your copy.
The songs are being mastered with Bernie Nau at Peachfork Studios down in Meigs County and artwork and layout is being finalized in the next week or so, we are hoping to scheduling a pressing and have everything ready to go to be sent out by the end of the month if not sooner! The plan now is to have this album out and ready to go in June 2015, we of course will keep everyone up to date as the schedule progresses.
Aquabear Legion Volume 5Â will include music from 24 Ohio bands on 2 LPs:
The 1984 Draft, Black Owls, Connections, Dead Hand of Man, Dead Winds of Summer, The D-Rays, The Guitars, Herzog, Hookers Made Out of Cocaine, Hyrrokkin, Joseph Airport, Kid Tested, The Kyle Sowashes, The Motel Beds, Murderedman, Nick Tolford & Company, She Bears, Speaking Suns, Sport Fishing USA, Supernobody, Unmonumental, Weedghost, Weird Science, and WV White.
Putting this record out means an awful lot to Aquabear and we could not be more excited to share it with you all. Help us spread the work and share this link, just 5 days to go!