by Dan Majesky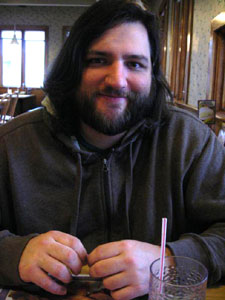 I guess I'm supposed to tell everybody why local music is the new black. 3 years ago, I would have shot myself in the face for even thinking about defending that position. Now? Fuck it, I'm riding the wave of the future.
The hey-day of the low-level music tour is over. Gas prices were kept artificially low here for years, and now we eat the back-lash with A1 sauce. Used to be, anyone could tour for nothing and get paid decent.
Your average band on the road these days bleeds cash out their eyes. Mid-to-low-level touring bands usually have aces up their sleeves (aka cash cows back home or mounting credit card debt) if they go out for more than one week a year.