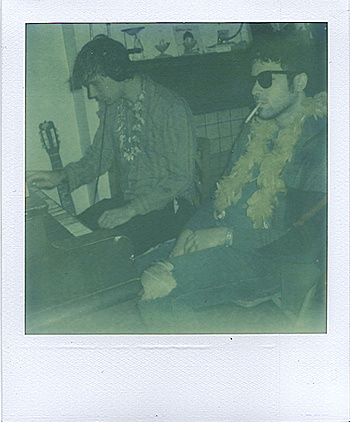 As if the recent glut of Ohio-centric record label signings wasn't enough, you can add Columbus-based Psychedelic Horseshit to the list. FatCat Records, an independent English label most famous for its discovery of Icelandic post-rockers Sigur Rós, today signed the noisy Ohio collective fronted by the ever-opinionated Matt Whitehurst. Psychedelic Horseshit's painfully lo-fi recordings—dubbed 'shitgaze' by the group itself—have formerly seen release through Columbus Discount Records, Woodsist and Slitbreeze.
FatCat will release the band's latest record later this year. In the meantime, they've made last year's cassette album Acid Tape available for free download. Additionally, signing up for the group's mailing list will net you a brand new MP3 from the forthcoming record.
At this rate, you might want to consider placing your bets on the next Columbus-based band to get signed.